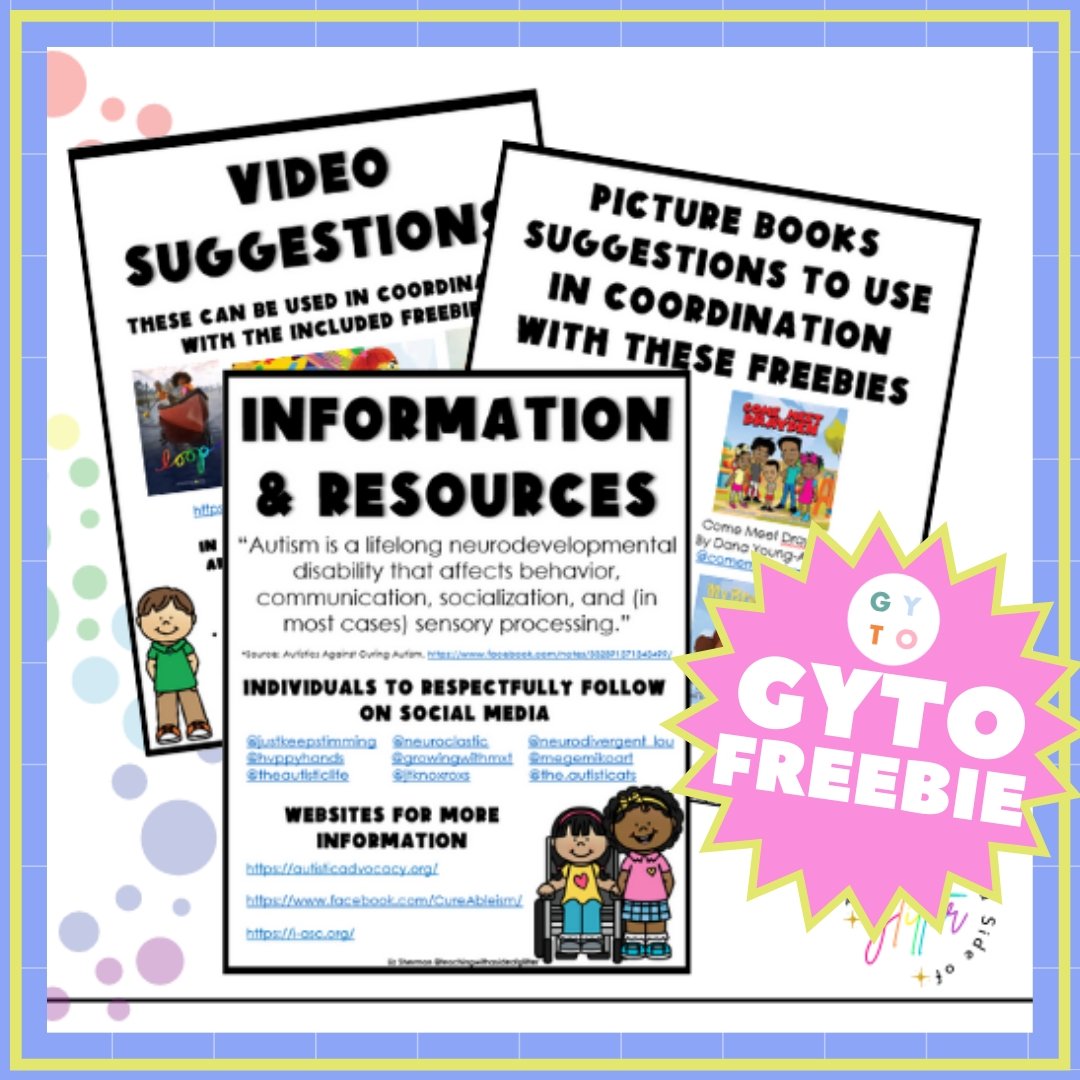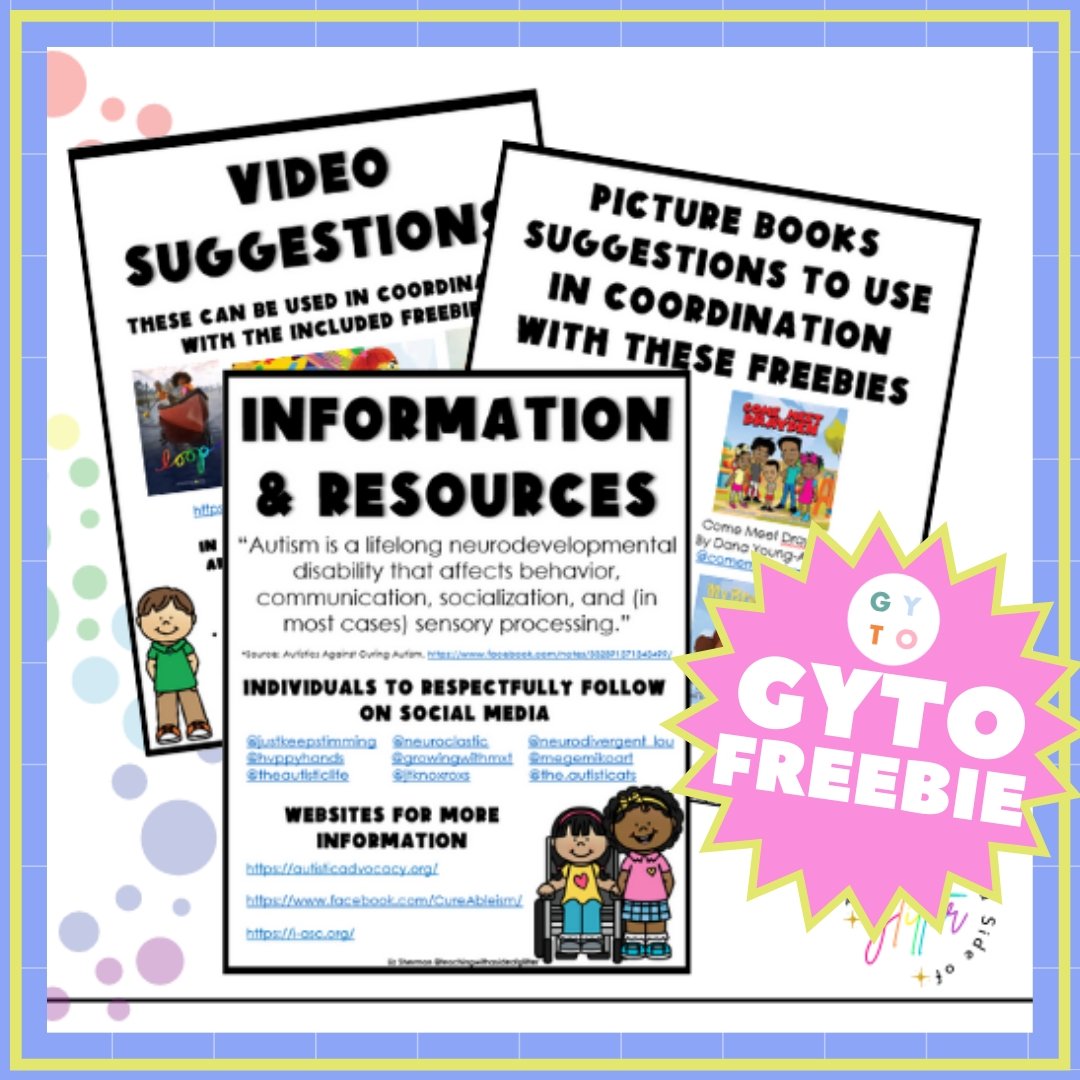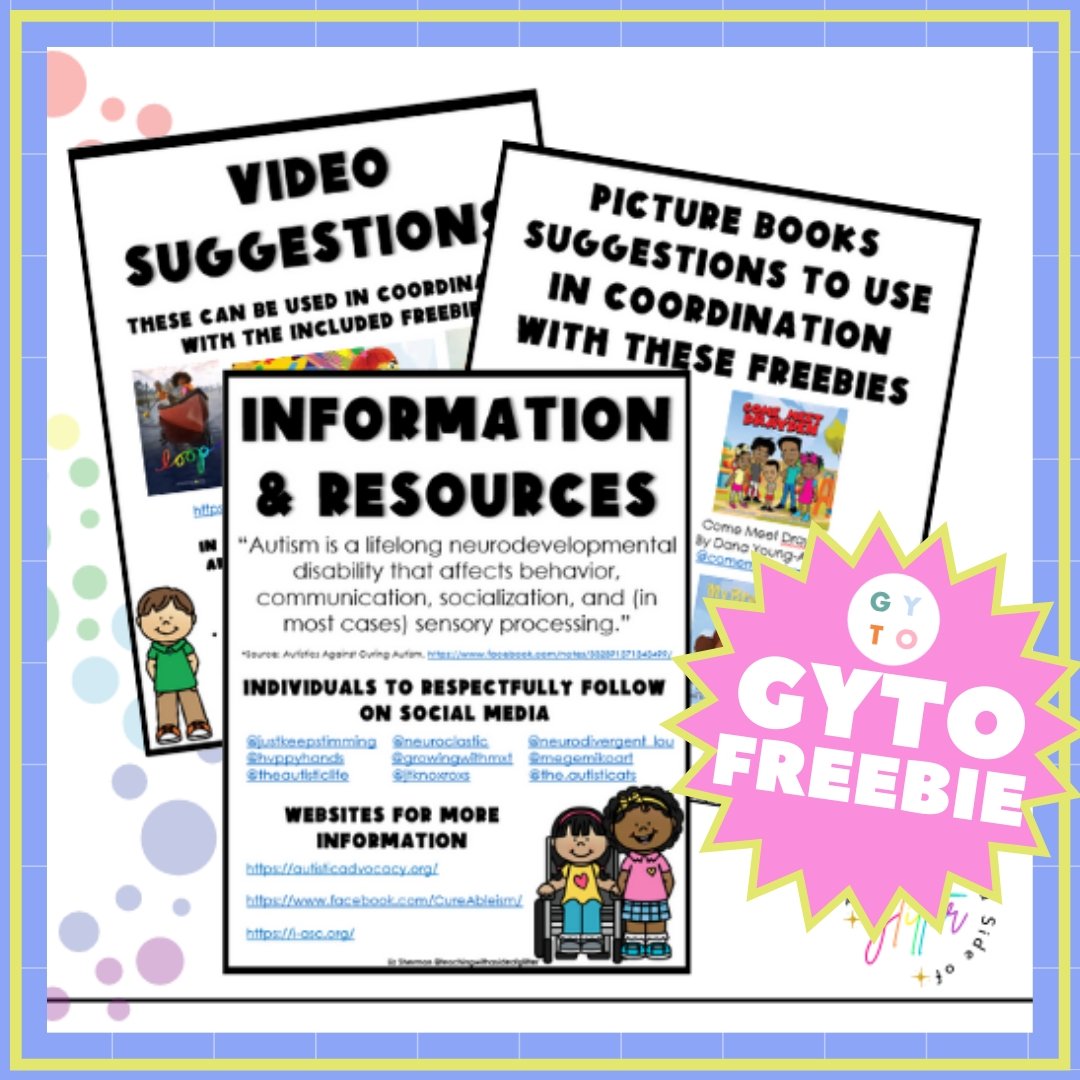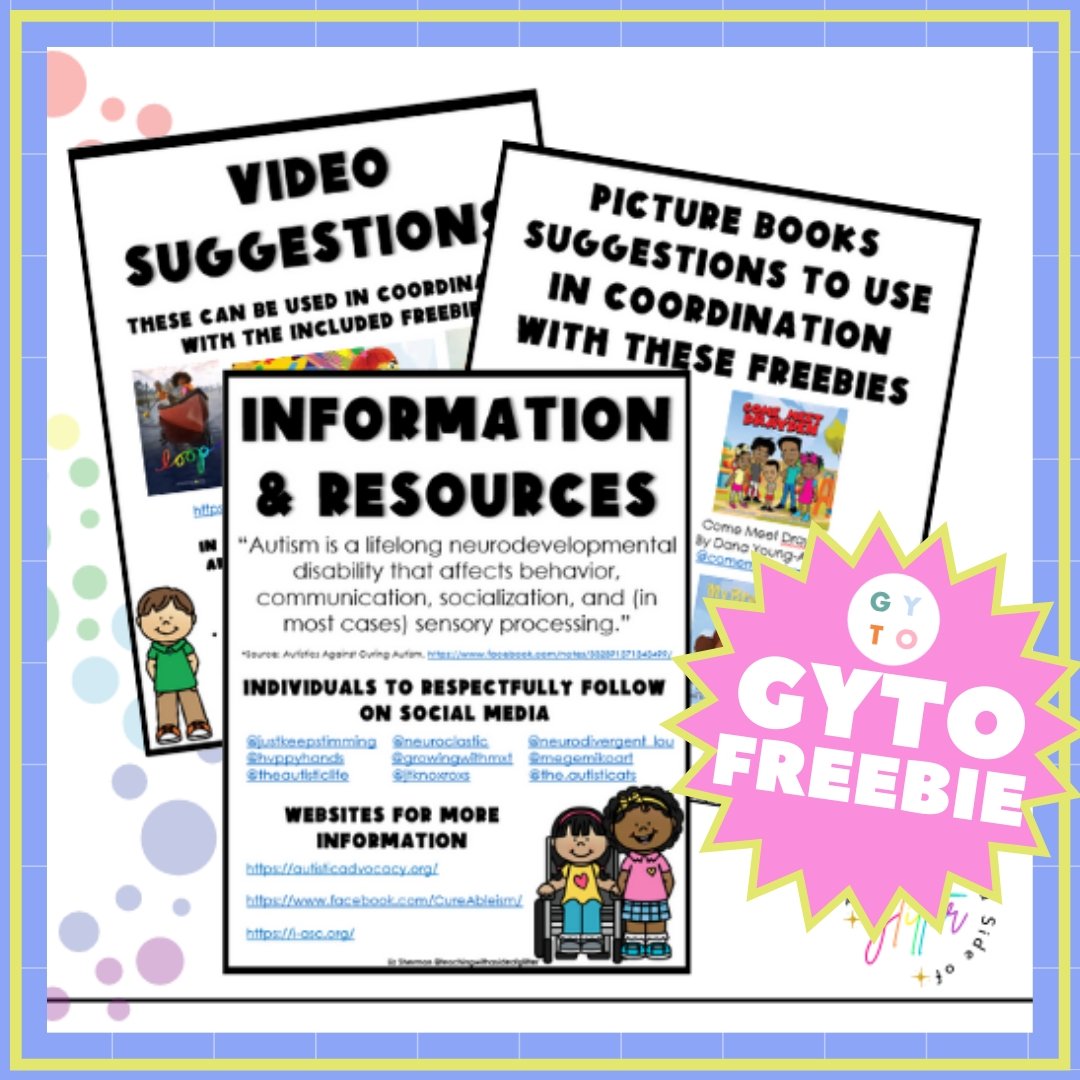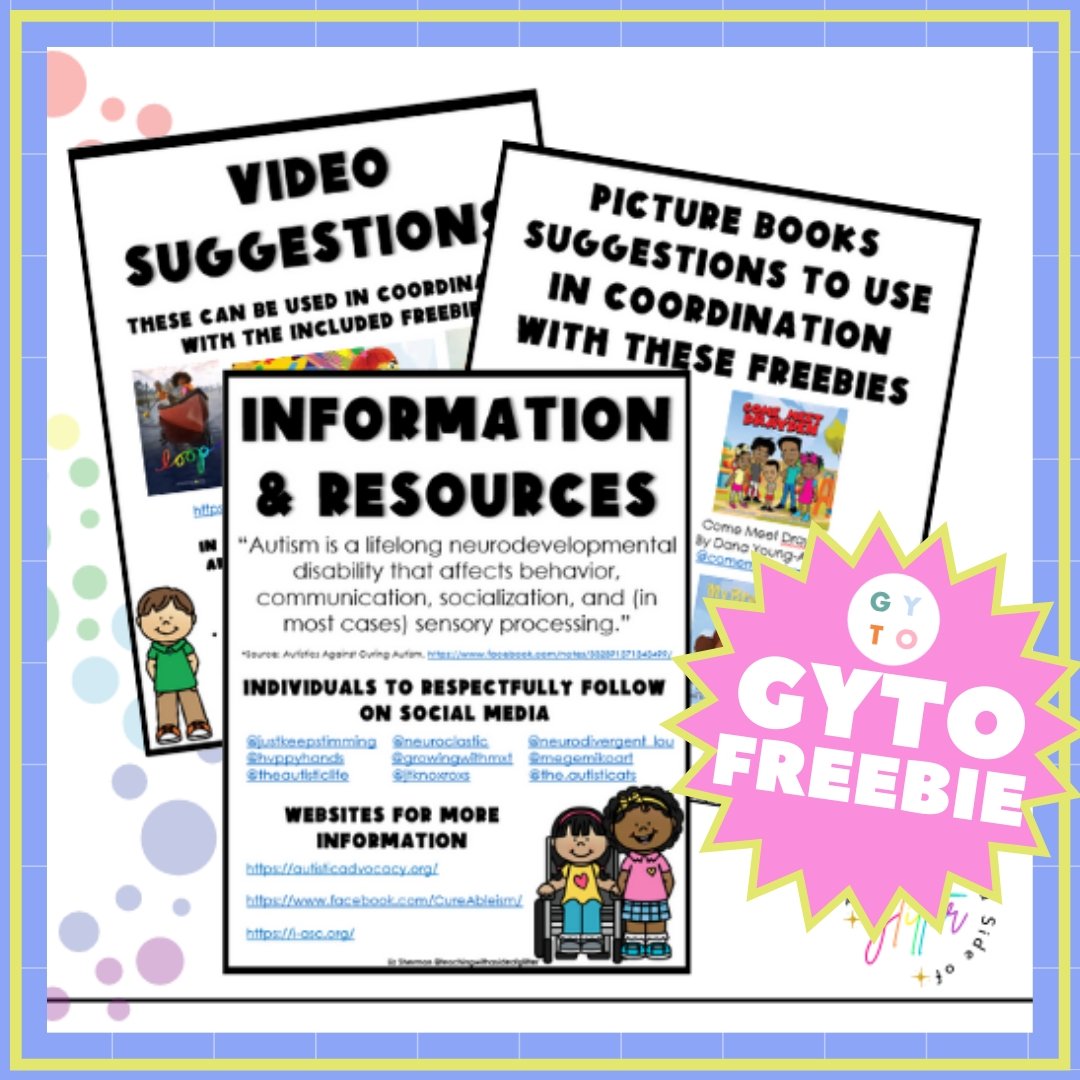 Autism Acceptance Free Resource
FREE DOWNLOAD!

No matter the age, sometimes students ask "why are they doing that?" or "why do they get to use *insert any accommodation*?".  Rather than sidestepping the tough or uncomfortable questions, make space to hold the conversation.  The best way to do this is cultivating a safe classroom community for all students by celebrating everyone's unique learning styles and ways they process the world around them.
This freebie, celebrating Autism Acceptance Month, includes activity ideas with book and video suggestions to enjoy with your class, along with other information and resources amplifying autistic voices.  Books and videos are an amazing way to start the conversation that always result in thoughtful observations which will pair perfectly with the reflection and activity sheets.  Once having those conversations, students can sign the door sign and post it outside your room sending the message your class is a place where ALL are welcomed and celebrated.   

IMPORTANT: Our online store will prompt you to enter your billing address to access the download. This is a limitation of the platform. You will not be asked to enter your credit card information and you will NOT be charged. You will receive an email after checkout with a link to download the resource.
All free downloads are licensed for personal use only, in your classroom, or at your school. Downloads may not be sold or used in any products made for sale (ie. Teachers Pay Teachers products).