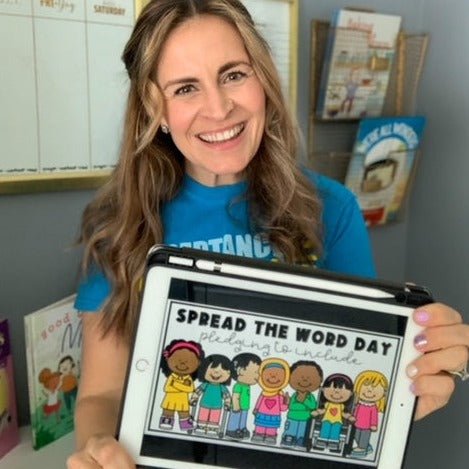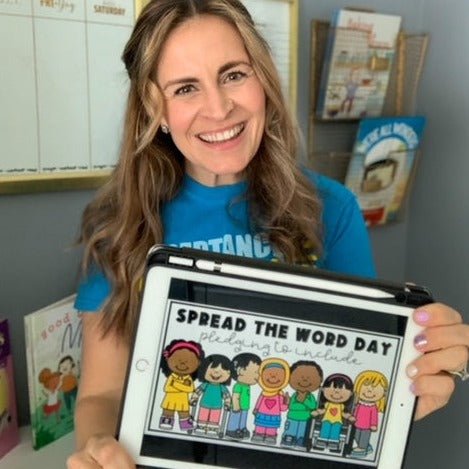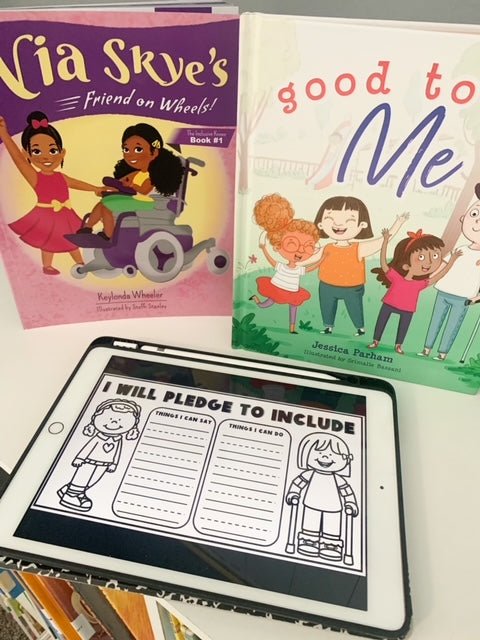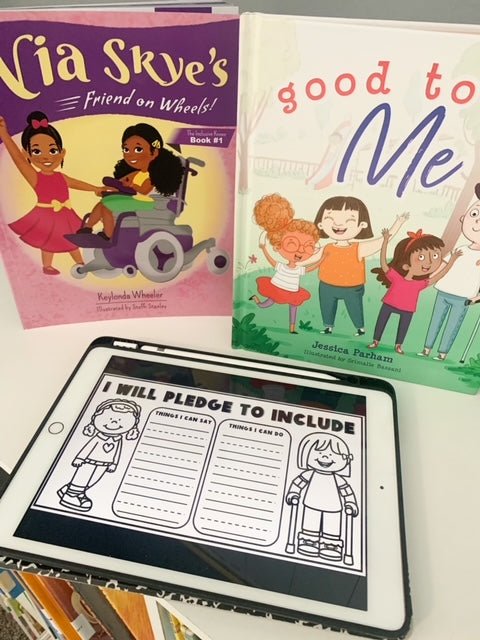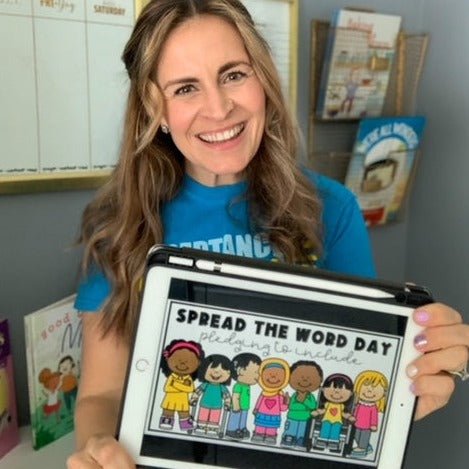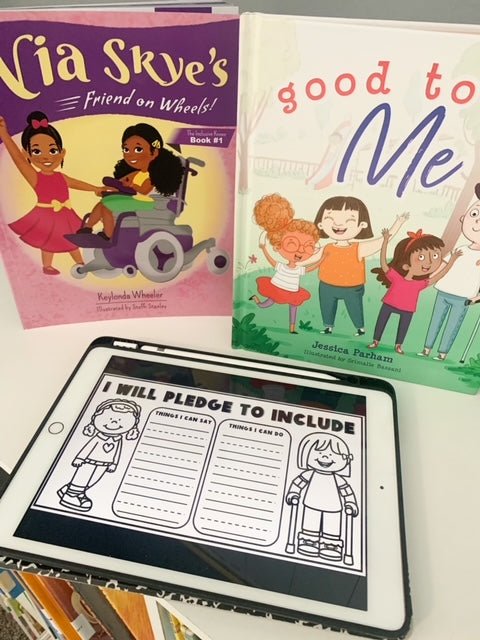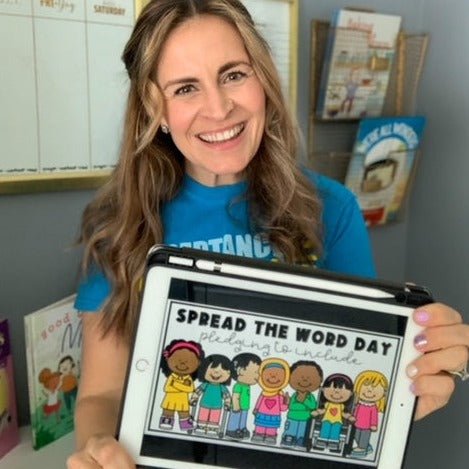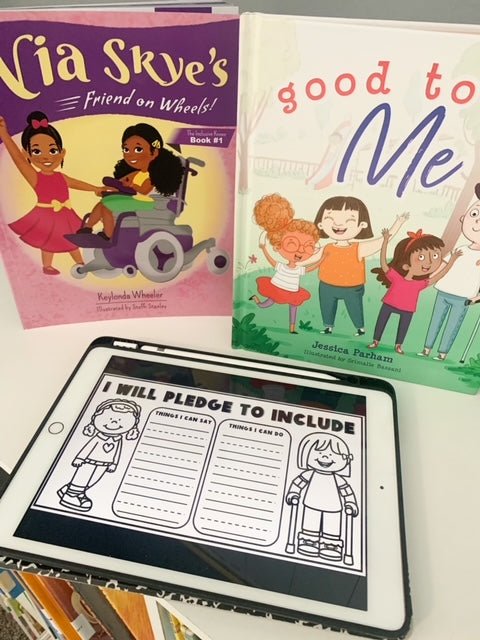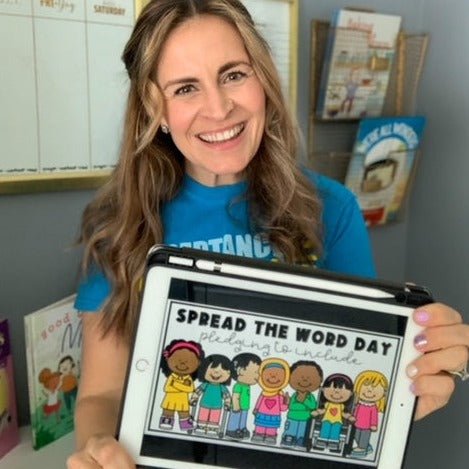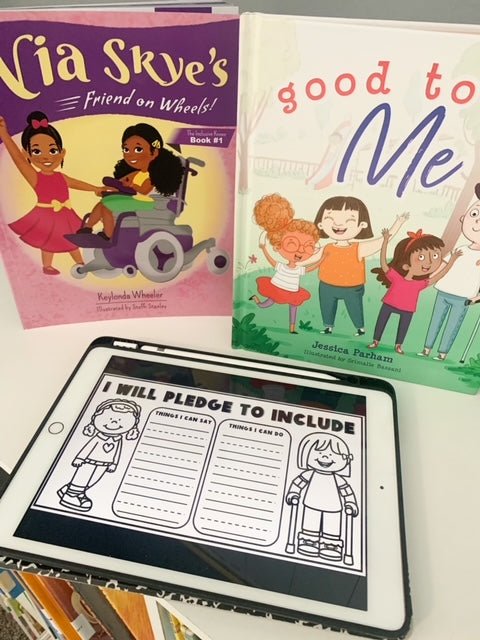 Spread the Word Day Resources
FREE DOWNLOAD!
Are you ready to spread the word? Enjoy this free download from our friend Elizabeth Sherman:
This day holds a special place in my heart!  This is a day we celebrate inclusion for ALL individuals, especially individuals with intellectual and developmental disabilities.  But this celebration doesn't end today.  It is a celebration we should be having ALL YEAR LONG!!
Maybe you're nervous and wondering where to start.  Well, say hello to this little packet of freebies to help you along your way.  In it you'll find activity ideas with book recommendations and links directly to the Spread the Word Pledge and video archives to watch with your class.  Books and videos are an amazing way to start the conversation that always result in thoughtful observations, which is perfect for the mind and heart reflection sheet included.  
Once having those conversations, students can sign the door sign and post it outside your room sending the message your class is a place where ALL are welcomed.  From there you can further the discussion by having students write their own pledge for inclusion and determine specific ways they will do that through their words and actions. 
One of my favorite ways to build an inclusive community is collaborating with other classes.  Is there a special day class at your school?  If so, work on collaborating to have a monthly activity you do combining your classes together.  This can be anything from art projects, game days, or even better, letting students decide together what the activity will be.
Whatever you do. 
Start the conversation.
Create safe spaces.
Model advocating for others.
Pledge to learn.  Pledge to accept.  Pledge to include.  
IMPORTANT: Our online store will prompt you to enter your billing address to access the download. This is a limitation of the platform. You will not be asked to enter your credit card information and you will NOT be charged. You will receive an email after checkout with a link to download the resource.
All free downloads are licensed for personal use only, in your classroom, or at your school. Downloads may not be sold or used in any products made for sale (ie. Teachers Pay Teachers products). Your email address and contact information may be shared with the creator of this resource.