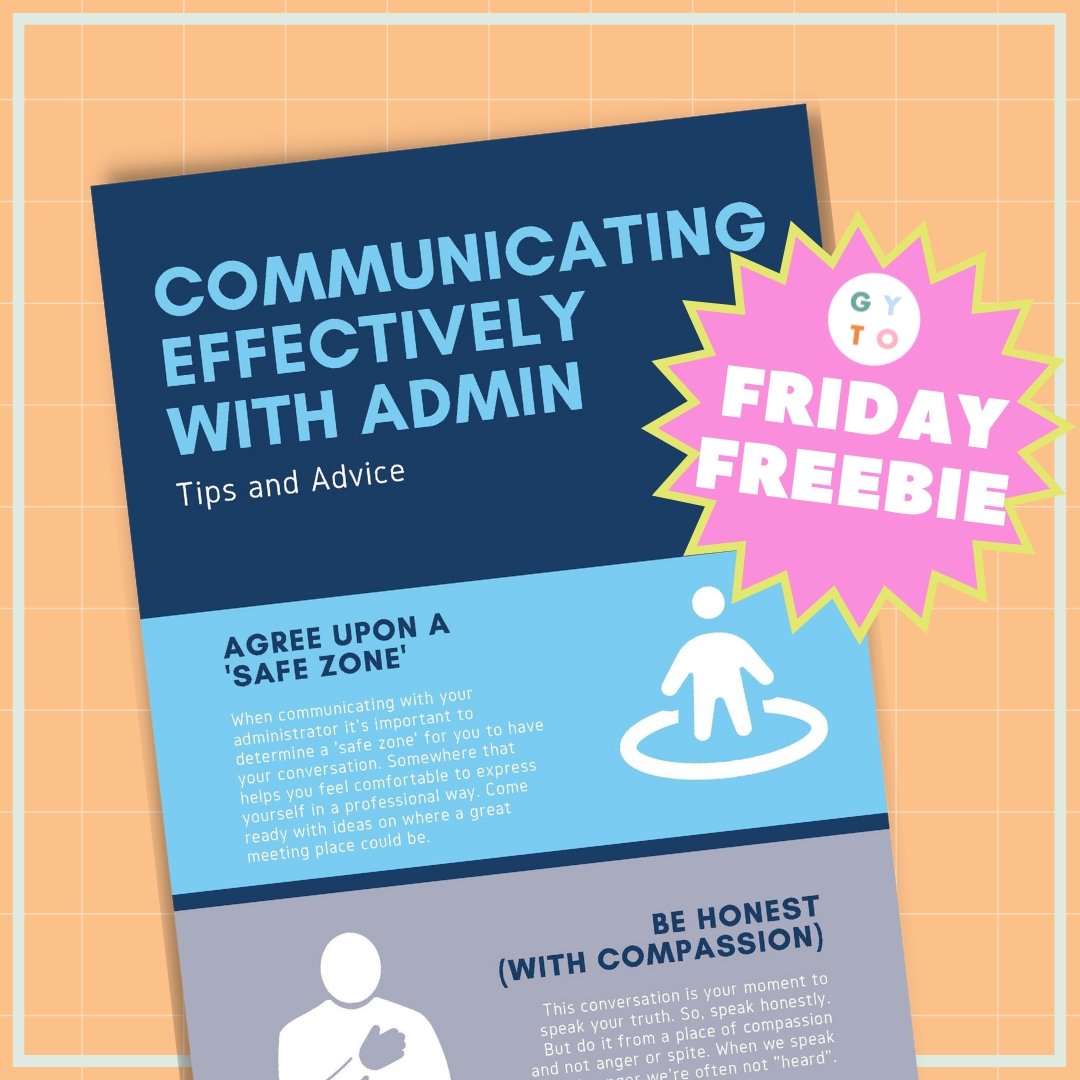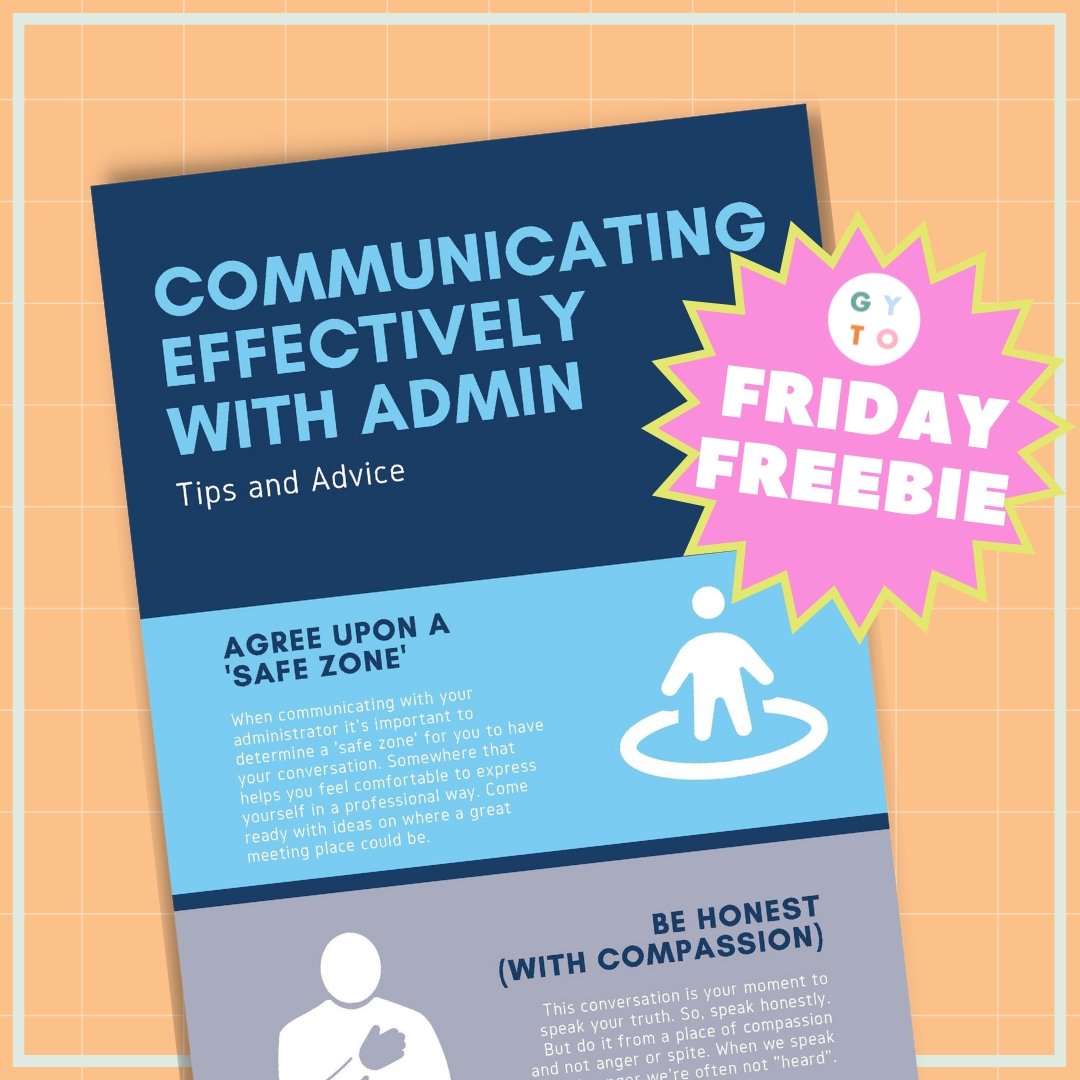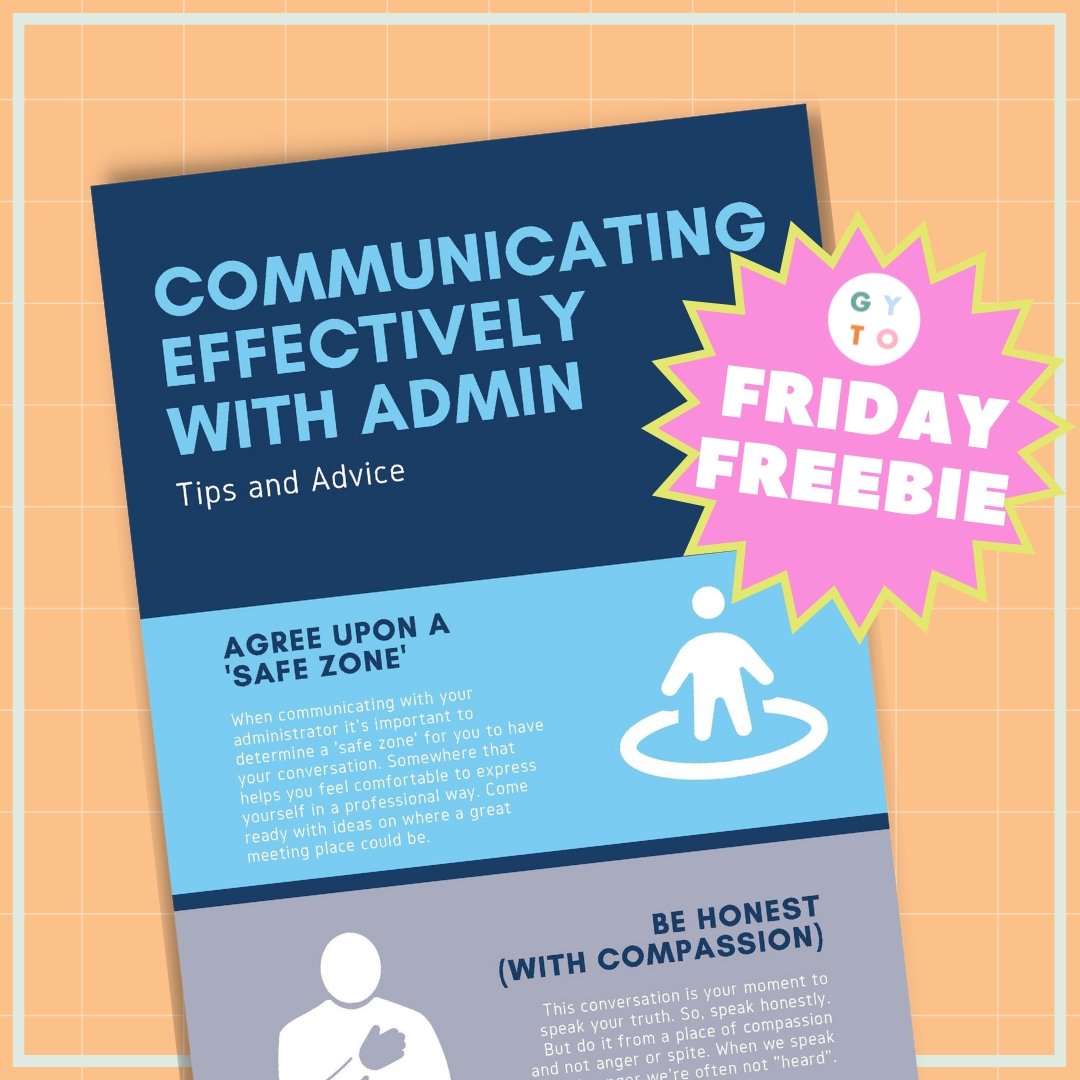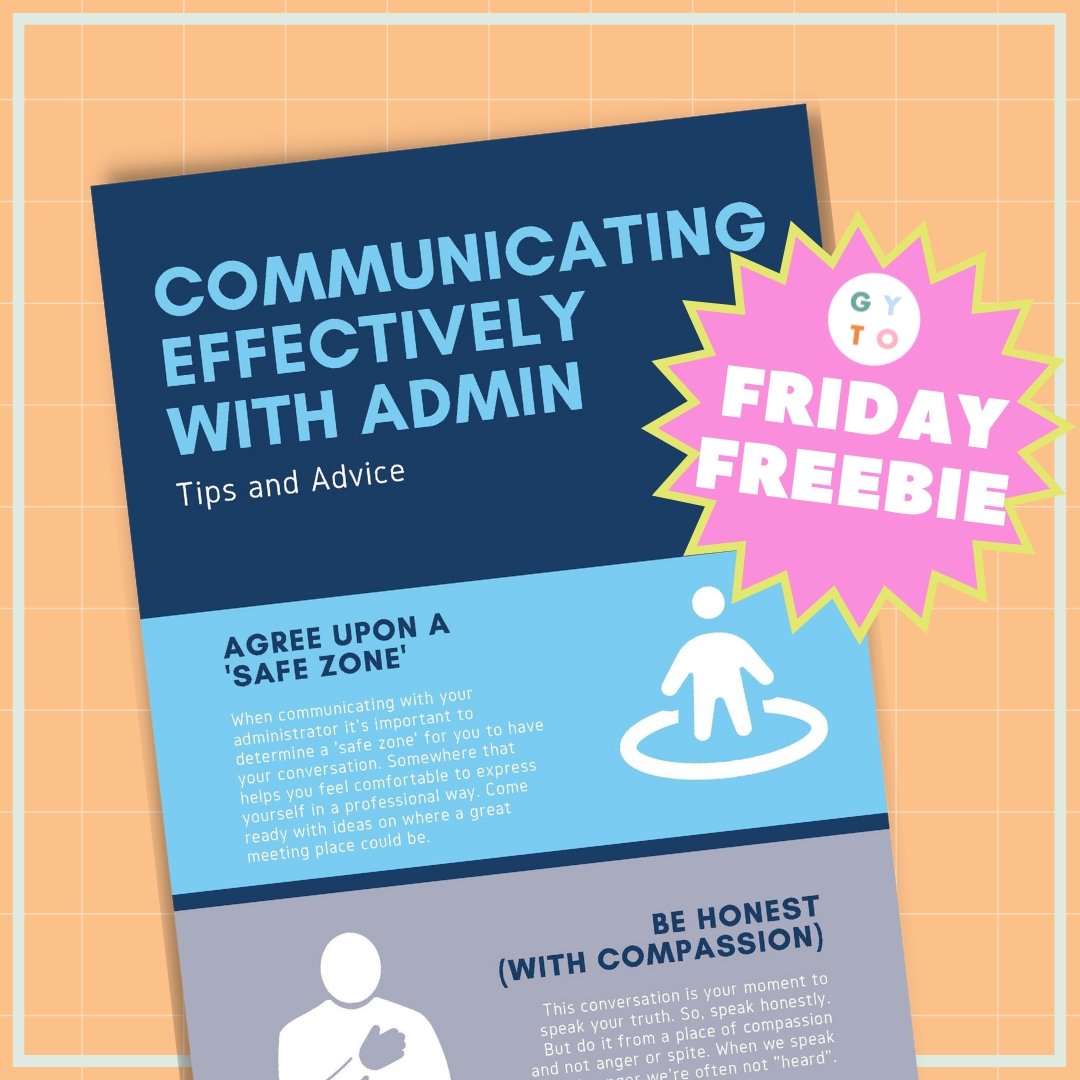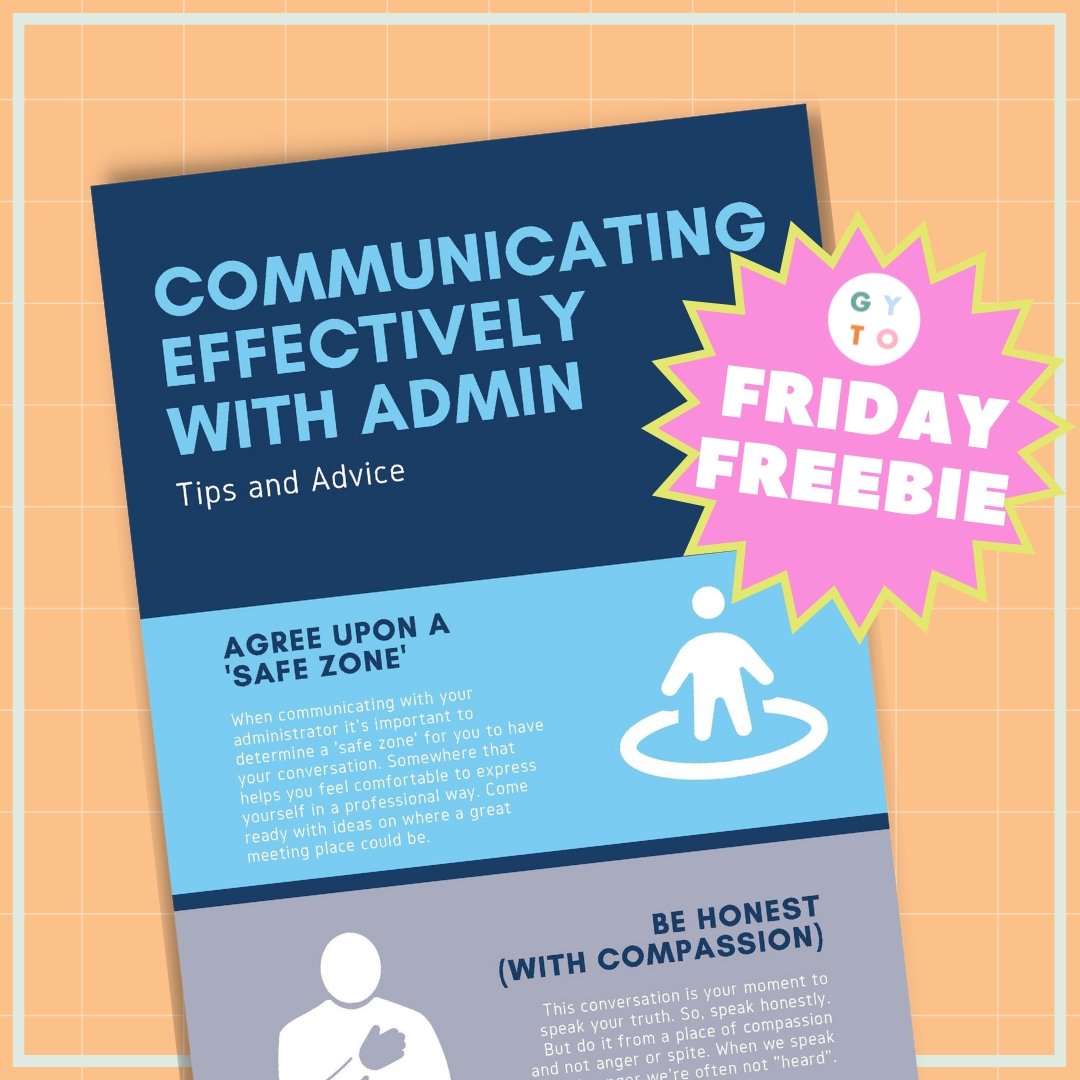 Communicating Effectively with Admin
FREE DOWNLOAD!

Do one-on-one meetings with your administrator terrify you?

Here are 4 tips to ensure that you have the most successful difficult conversations with your administrators!
This freebie is an easy PDF that you can print out or keep in your Google Drive with helpful tips before you walk into any meeting with an administrator. It's great reminders of simple things that we often forget in the midst of our thousands of other things we're doing.
IMPORTANT: Our online store will prompt you to enter your billing address to access the download. This is a limitation of the platform. You will not be asked to enter your credit card information and you will NOT be charged. You will receive an email after checkout with a link to download the resource.
All free downloads are licensed for personal use only, in your classroom, or at your school. Downloads may not be sold or used in any products made for sale (ie. Teachers Pay Teachers products).