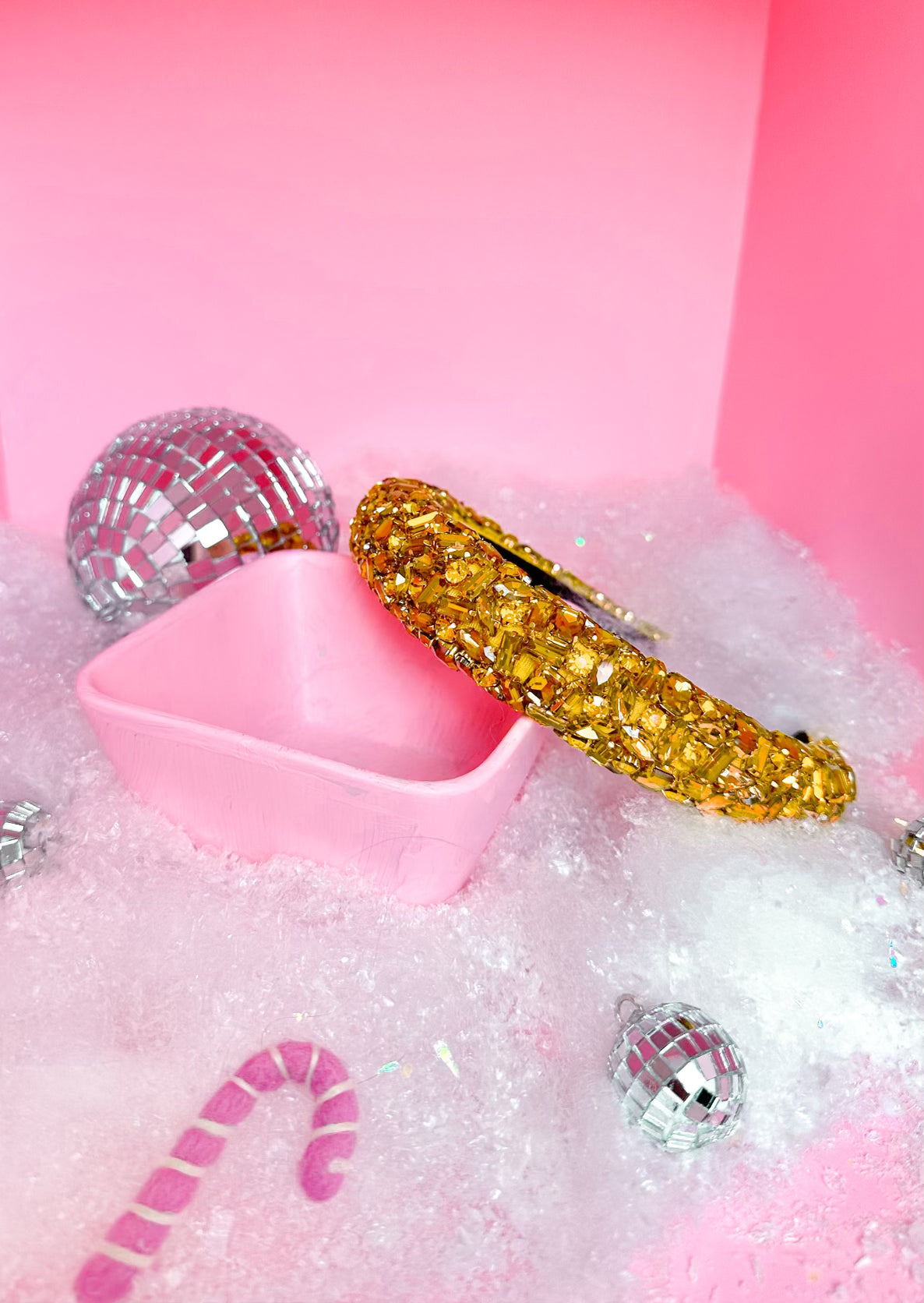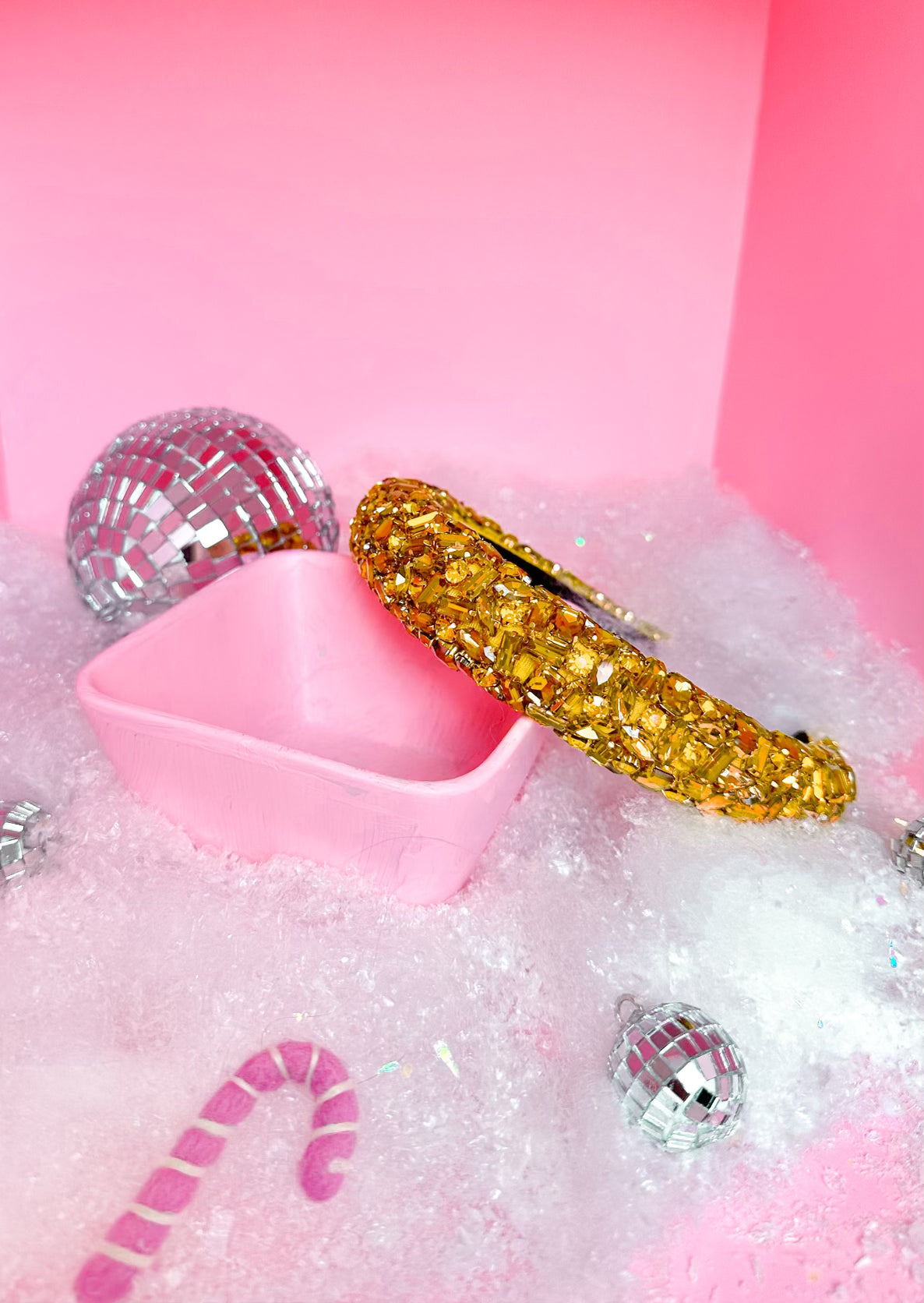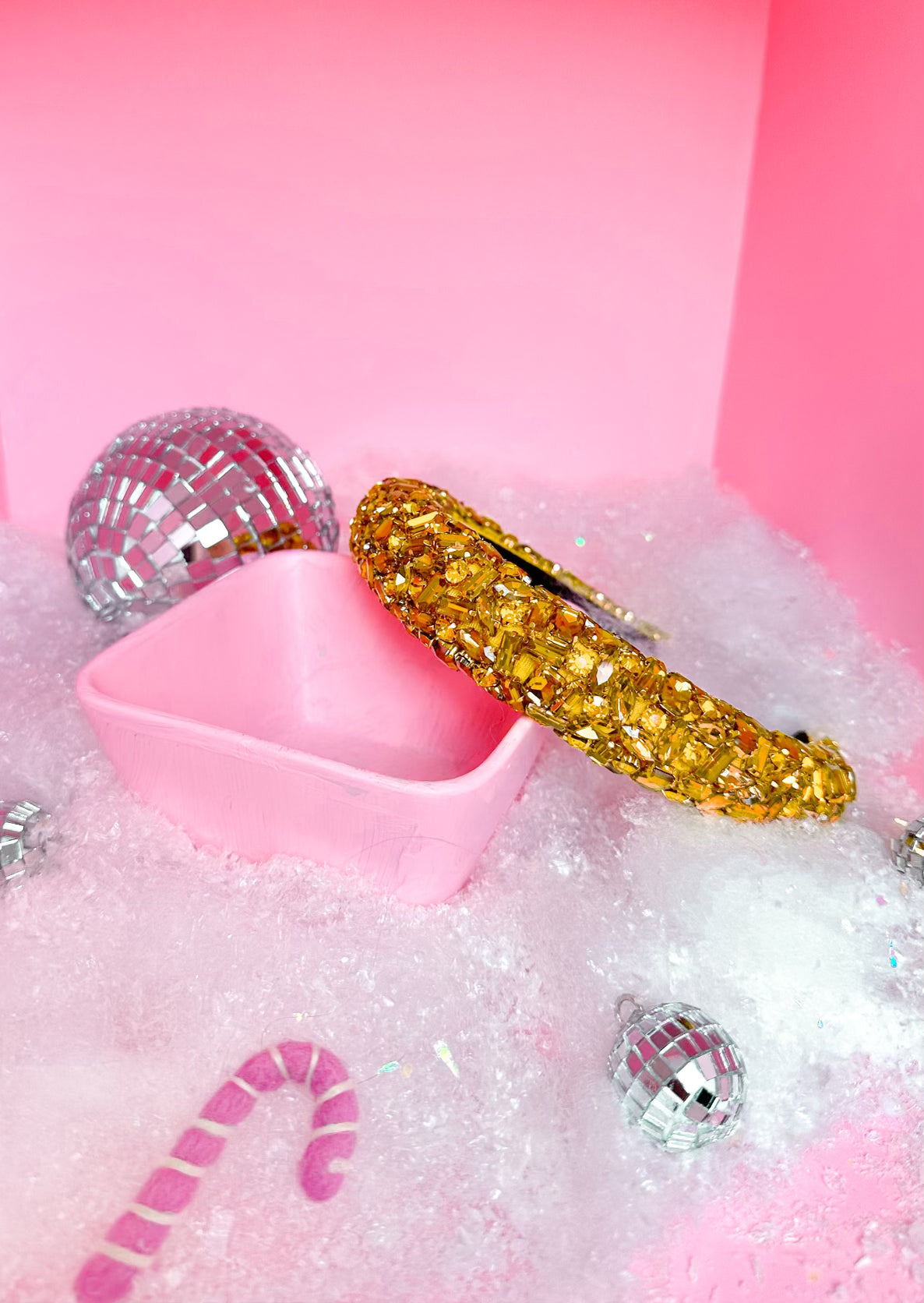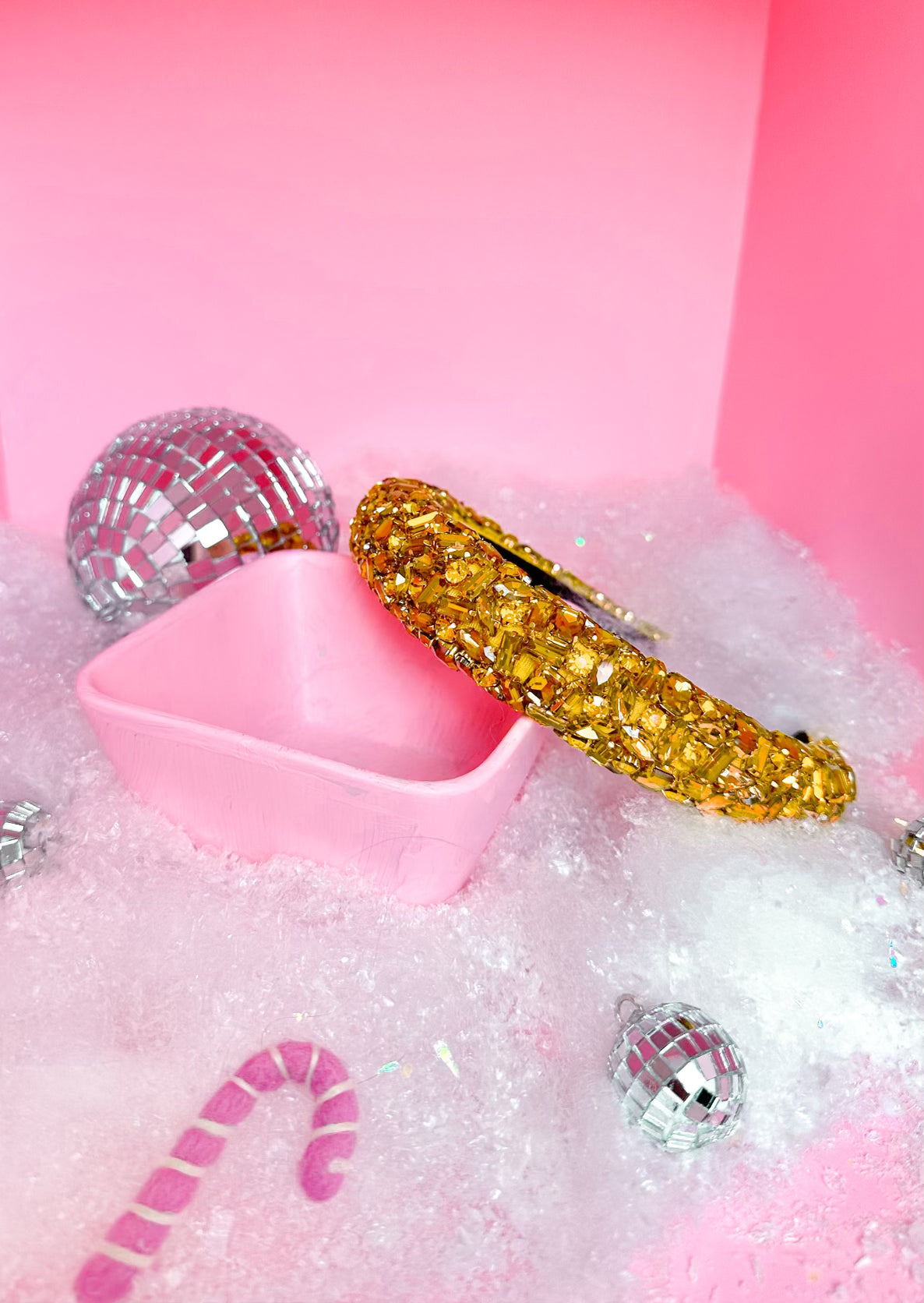 Gold Bejeweled Headband
Show your holiday spirit in style with our holiday headbands. Our holiday headbands are the perfect accessories for your next seasonal party or family gathering.
----------------------
ALL SALES ARE FINAL. NO REFUNDS OR EXCHANGES. 
All sales must be made with a credit card at the time of purchase. Checks and purchase orders are not accepted for merchandise. Please review the size chart carefully. All sales are final.