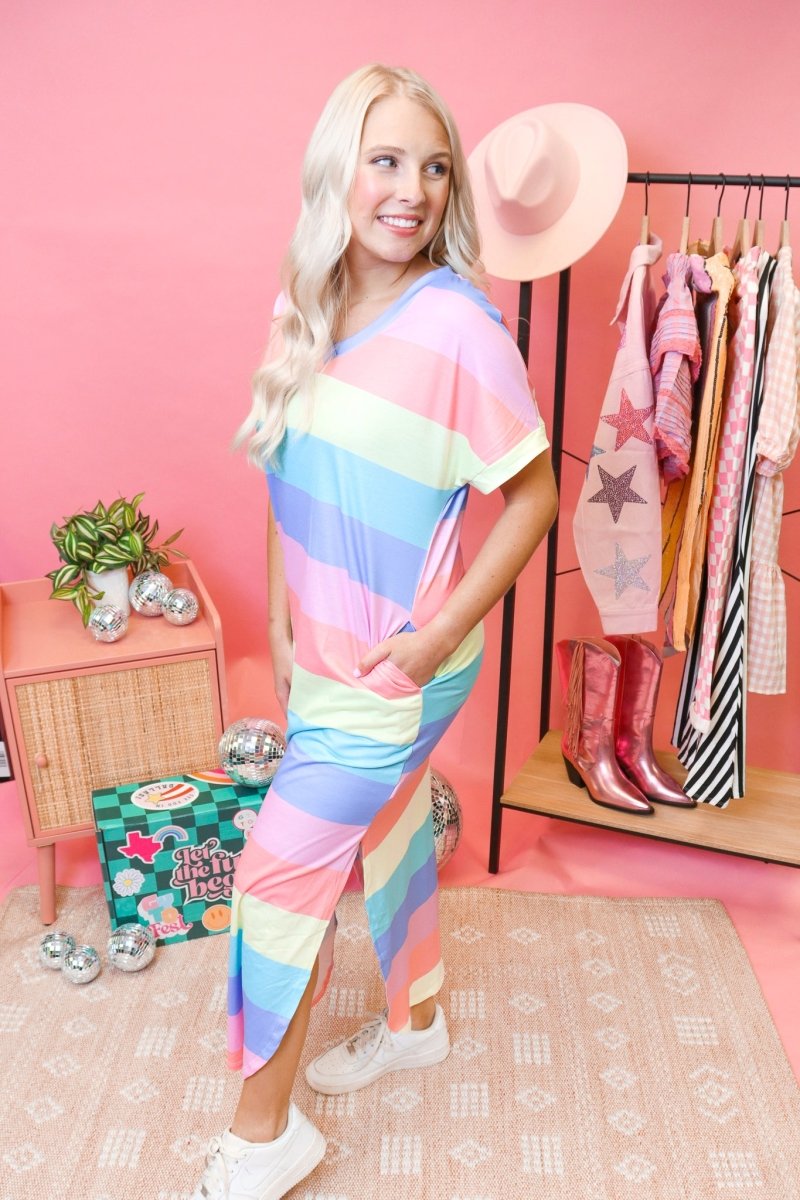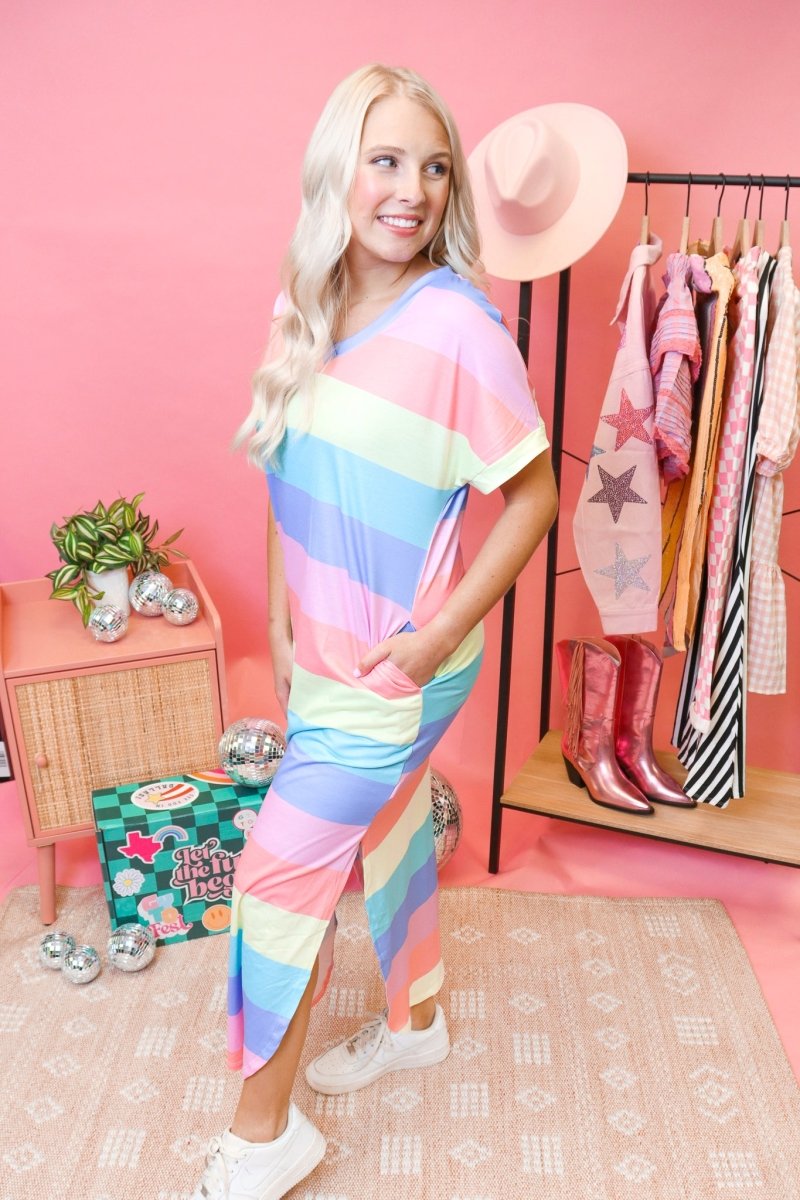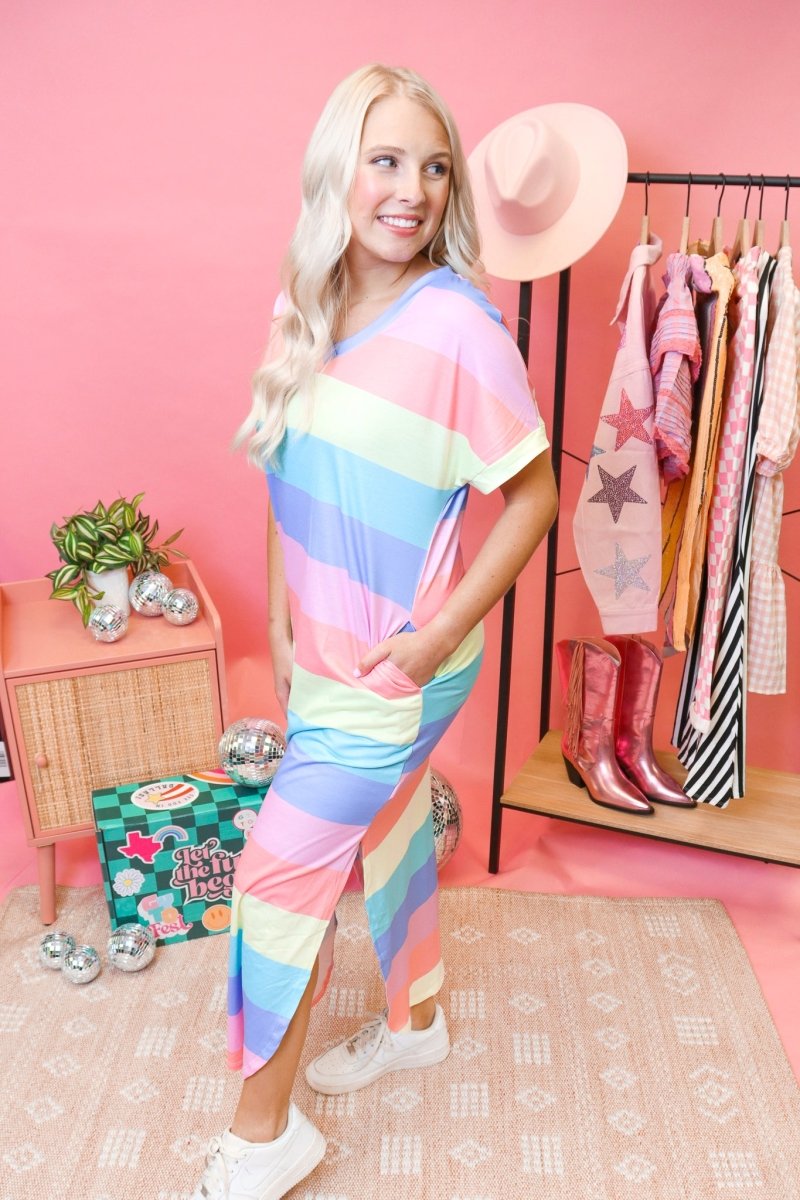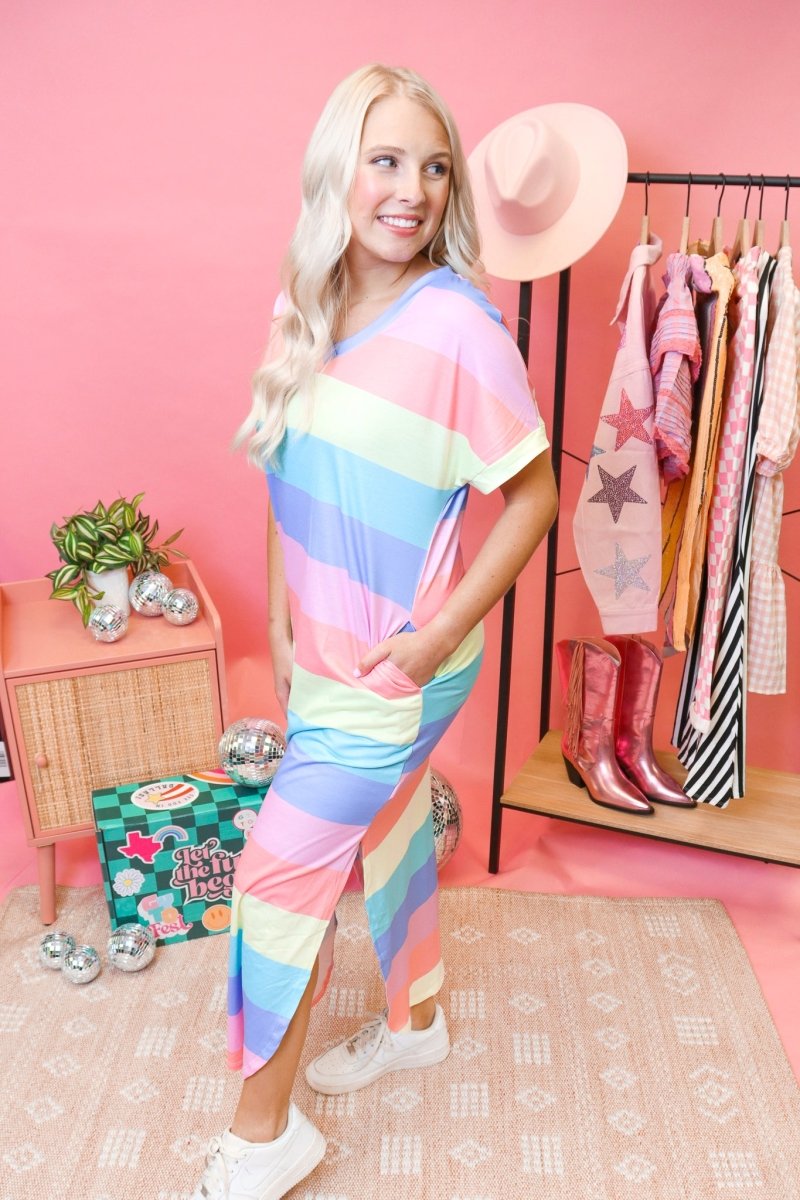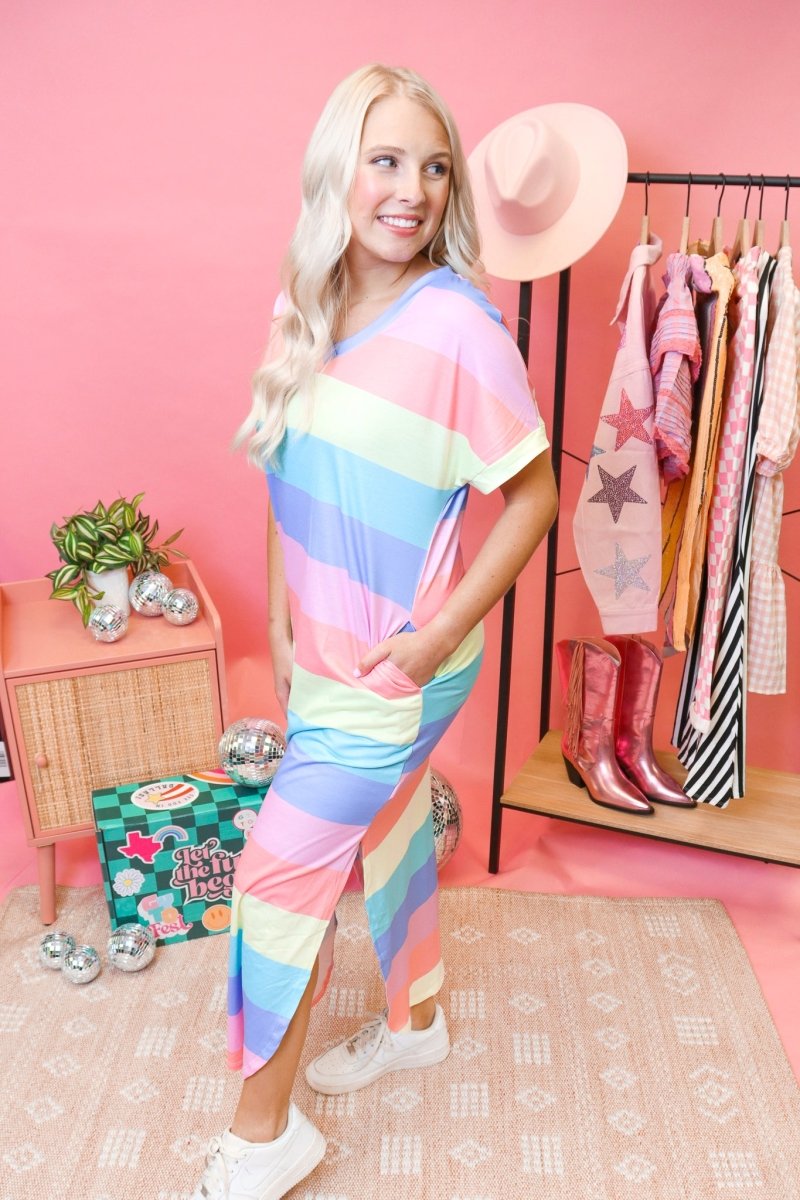 Rainbow Stripe Midi Dress
Have you seen a more perfect dress for the classroom?
Model Details:
Product Details:
----------------------
ALL SALES ARE FINAL. NO REFUNDS OR EXCHANGES. 
All sales must be made with a credit card at the time of purchase. Checks and purchase orders are not accepted for merchandise. All sales are final. 
Hat, clothing, and other accessories featured in the image are not included.